BUSINESS OPPORTUNITIES
Helping you EARN MORE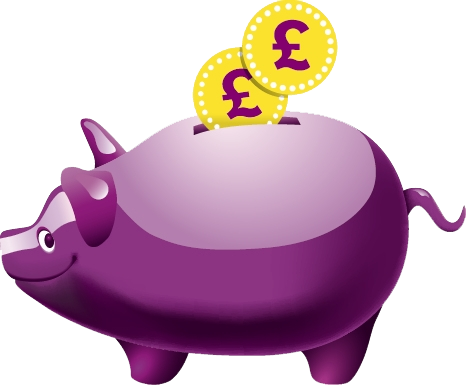 Utility Warehouse
Are you bored or broke? Has your wage hit a dead end? Want to take control of your life?
We are looking for energetic and ambitious people who want to create a better life for themselves.
If that sounds like you, we'd like to introduce you to a fantastic business opportunity. For a small start-up fee you could:
own your own business;
build a growing monthly income without limits;
do all this alongside other commitments, like your current job or your children.
No stock to carry, no targets to meet, no set hours – just talk to people about saving money!
Collect your own customers and receive commission for each one – every single month!
Build a team, and receive commission on their customers too.
If you're interested, click here
We'll show you a short video which explains how you could be making a lot of money.
Fuel Saver Business Opportunity
Millside Technology Ltd was established in the UK in 2008, bringing together three separate existing businesses, each having been engaged for at least 10 years previously in the marketing and installation of magnetic products to condition fuel and water. Now trading as Carbon Care Solutions , the intention of the Company is to provide:
1. A supply of quality, value-for-money products on a wholesale basis to registered stockists/installers;
2. If required, to undertake joint venture projects with registered stockist/installers where major industrial/commercial customers are involved.
3. To develop products to meet the requirements of new applications.
4. To work with registered stockists/installers to develop new markets, and to support expansion into all countries outside of the UK.
5. To provide an on-line technical support service to registered stockists/installers.
The business opportunities are almost limitless.
Potential applications include all types and sizes of Gas/oil heating equipment, and petrol/diesel engines; the treatment of water, oil, beer etc, refrigeration equipment etc.
The potential users exist in all types of domestic/commercial/industrial heating equipment, in agriculture/horticulture, road/rail transport, shipping, mining, refrigeration, leisure etc.
Financial Opportunities
Wholesaler-to-wholesaler sales;
Retailing (wholesaler to end-user sales);
Wholesaling bonuses (from CCS) on sales by CCS to your first-level wholesalers;
Joint ventures with CCS (where major/remote customers are involved);
Add the products to an existing business (plumbers, heating engineers, car mechanics, trade shops etc);
Work part-time or full-time, supply to friends and family;
Supply to fellow employees within a company/business/organisation;
Use the business to raise funds for a charity, local support group, school, church etc;
Use the products within your own business to reduce your operating costs.
Environmental
Improve your business credentials by using the products; improve those of others by selling them the products;
Reduce fuel consumption;
Reduce emissions and chemical waste.
Personal
Enjoy operating an ethical business, with genuine products and the support of CCS's enthusiastic and experienced personnel, wherever you happen to be in the world.
Fill in the Callback Request Form to request full information!